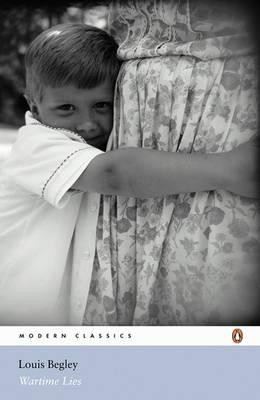 … upon rereading my book, it is clearer to me than ever, that it is quintessentially a work of fiction and not an autobiography or memoir, and that I had to write the story of Maciek and Tania in the form of a novel. The form was no less necessary than the emotional distance from the events I was going to evoke conferred by exile and the passage of time.
Perhaps I should briefly explain what I mean when I refer to the form of the novel. I understand the convention of the realist novel — a tradition in which I place myself — to require the novelist to write avowedly invented stories that so engage the reader's interest and sympathy that, while the spell lasts, he believes they are true or, at least, suspends disbelief. Novelistic invention does not, of course, preclude use of the novelist's own experiences and observations — of himself and others — in addition to material whose connection to his actual experience may be tenuous or indiscernible as he puts words down on paper. That is because the act of writing has the power to release thoughts and images of which one has had no premonition; one did not know they were within one's ability to summon up. Of course, when the novel has at last been finished, none of the material included in it has conserved its nature, whether it be personal experience, make believe, or serendipitous dis­covery; all of it has been transformed, as though the writer were a silkworm, and the bits and pieces of memory, associations, and knowledge leaves of a mulberry bush. These characteristics of the novel as form have an importance for me that I cannot overstate. They give the freedom to invent, consistent with the profound moral and psychological truth of the story being told, that treasure as my essential prerogative, and, like the passage of time and exile, they provide a psychic screen that has permitted me to approach matters, including the annihilation of Jews in Poland, that would otherwise seem intractable, even forbidden.
It should by now be clear that my insistence on the fictional nature of Wartime Lies is not a form of coquetry, and has nothing to do with some bizarre need on my part to avoid embarrassment to my mother or me. Neither of us has any more cause to apologize for or be ashamed of our lies or degradation during those war years than did Tania or Maciek — if I exclude the profound shame and disgrace of belonging to the same animal species as the men and women whose cruel and vile deeds I describe.
Louis Begley
in Wartime Lies [Afterword]
© Louis Begley, 1991 Afterword © Louis Begley, 2004